Tired of being interrupted during question time? Can't concentrate during live chats?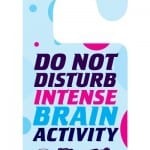 .
Well worry no more!
We've come up with a great way to stop this from happening in the form of a 'Do not disturb' – I'm a Scientist special – sign! Click below to check out the cool design!
Print this and all your problems solved!